This women's event is coming 2 August to Sydney. The third speaker is
Bryan Chapell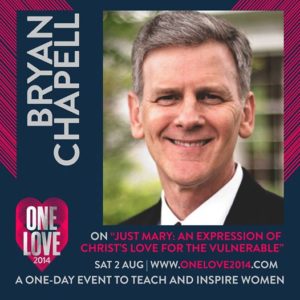 Dr. Bryan Chapell is highly regarded in the evangelical community as a preacher, teacher, and author, preaching on topics including grace, marriage and journalism. He began his ministry pastoring in churches and then joined the Covenant Seminary faculty full-time in 1986 and has since served as a professor, Department Chair, Seminary Dean, and Executive Vice President.. He has also served as President of Christ College in Taiwan.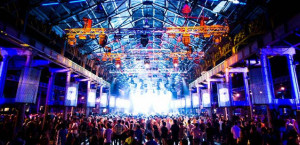 Bryan became the senior pastor of a large church in Peoria, Illinois, USA in March 2013.
Chapell's book Christ-Centred Preaching won "Book of the Year" from Preaching Magazine and has established him as one of America's most recognised teachers of homiletics.
Bryan has written numerous other books including Christ-Centred Preaching, Christ-Centred Worship, The Wonder of It All, The Promises of Grace, 1 & 2 Timothy: To Guard the Deposit, Holiness by Grace, In the Grip of Grace, Using Illustrations to Preach with Power, Each For the Other, Holiness by Grace and a children's book, I'll Love You Anyway and Always.
Chapell has a Bachelor of Journalism from Northwestern University, a Master of Divinity from Covenant Theological Seminary, and a PhD in Speech Communication from Southern Illinois University Carbondale.
He is married to his wife of 34 years, Kathy, and they have three married children (Colin, Jordan, and Corinne Mather) and a daughter Kaitlin who is in year 12.
The 3 OneLove speakers will also be at the Oxygen14 conference the following week, 4-8 August at Sydney's Technological Park.