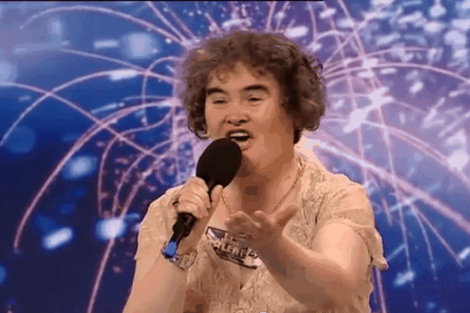 Susan Boyle was the 47-year old Scottish woman who applied to the TV show Britain's Got Talent. When she presented herself, the judges and the crowd didn't believe she could sing. She didn't look like a singer. When she talked, she didn't sound like a singer. Then she started singing.
Susan Boyle was chosen as a finalist, although she was not the kind of finalist you would expect.
When God saves people, whom does he choose to save?
1) God chooses whomever he pleases.
"I will have mercy on whom I have mercy, and I will have compassion on whom I have compassion. So then it depends not on human will or exertion, but on God, who has mercy." (Romans 9:15-16)
2) God chooses the minority.
"For many are called, but few are chosen." (Matthew 22:14)
3) God chooses people you don't expect.
"But God chose what is foolish in the world to shame the wise; God chose what is weak in the world to shame the strong; God chose what is low and despised in the world, even things that are not, to bring to nothing things that are…" (I Corinthians 1:27-28)
Susan Boyle did not look like a singer, but she proved she could sing, so people accepted her. In contrast, God sees us as foolish and weak and low and despised. We have all fallen short of his glory and cannot prove otherwise.
We could never expect God to accept us on our own merit. Yet if you are born again, he has chosen you. To what end?
"… so that no human being might boast in the presence of God." (1:29)
Susan Boyle has something to boast about—her singing. Christians have nothing to boast about, because our new song comes from God. Everything we have comes from him through Jesus.
Let the one who boasts, boast in the Lord.