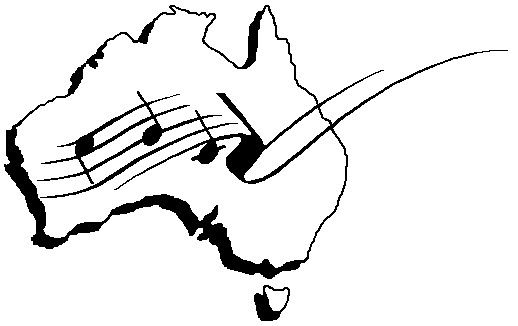 Today marks twelve years of ministry for Worship Music Ministries.
Twelve years of music in Australia
One of my burdens for music ministry in Australia, and for support ministries in general in Australia, is that they would be self sustaining. I could probably write a whole series of posts on that, and maybe I will someday, but I did just want to ask you to rejoice with me in how the Lord has preserved and blessed Worship Music over the last twelve years. We've had the privilege of partnering with many Australian musicians over the years such as Dave Mitchell, Nathan Searle, the Balgowens, the Wests, and more recently Pete Blake and others. Though we've all had our fair share of differences over the years, I'm thankful that we've been able to play a part in the ministry of music in Australia.
My heart for music in Australia is that we would be primarily positive. I'm not against. I'm for. I'm for music that confronts with the Word. I'm for music that causes us to remember and revel in the great doctrines of Scripture. I'm for music that draws my affections to agree with my mind. I'm for music that gives glory and praise to God.
So if you haven't checked out the site recently, please head on over there. You can download our 2009 catalogue (which we just got in from the printer today incidentally) and get familiar with the resources we offer.
So is the web the future?
Now to a totally unrelated train of thought and the subject of this post…
There seems to be a debate among some about whether the web is the future. I don't think it is. I think the future holds things far more sophisticated than the web as we know it. The simple fact is, the web is the present.
We can decry it. We can wish it weren't so. But the fact of the matter is, it's here. It's reality. In fact, it's almost history.
It would be a sad thing for us to wait until the web is old and worn out to jump in and put it to use for the kingdom of Jesus Christ. Connecting with the culture is biblical. Paul said "I have become all things to all people, that by all means I might save some."
Baby Overboard
"Ok, so you're saying we do whatever we have to do to fit in and reach people."
No. That's compromise.
Just previous to Paul's statement above, he said "not being outside the law of God." We preach Christ. We preach the Word. It's all about God. We don't throw all that out. But we are to work within the context of our own current culture. And the fact is, the web is absolutely integral to that.
Some final thoughts
Do you speak KJV?
If you were at the NBF this year, you know about the evils of spray on deoderant. Now here is proof.
Finally, check out this totally cool vid…